---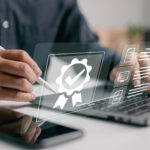 TRACS User Re-Certification is Due Friday March 10th 2023. Individuals with access to TRACS in HUD's Secure Systems are assigned access as either a TRACS Coordinator or a TRACS User. Each year, those that are TRACS Coordinators are responsible for recertifying their assigned TRACS Users. The purpose of the annual user recertification is to ensure those individuals with access actually need access to this sensitive information in order to complete their job duties. This annual recertification task is different from […]
Read More....
---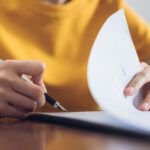 Question: If the utility Allowance remains the same does the tenant have to sign the computerized 50059? Answer: Some gross rent adjustments do not impact the tenant portion of the rent.  This occurs when either there is no utility allowance at the property or the utility allowance remains unchanged yet contract rent is adjusted.  In either scenario, when the owner generates HUD Form 50059As along with updates to previously completed full certifications with subsequent effective dates, tenant signatures on these certifications are not required. […]
Read More....
---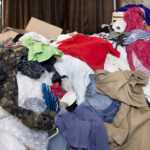 It is an important question that property owners have: At what point is hoarding considered bad enough for an eviction? If pest control can't properly treat the apartment or if a foul smell is so bad you can't remain in the apartment, is it reason enough for eviction if you have repeatedly asked them to clean up? When Hoarding Is Bad Enough For An Eviction: These are delicate situations that present challenges for onsite staff. You are tasked with striking […]
Read More....
---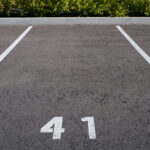 Question: Do tenants without vehicles still need assigned parking spots? If a tenant does not own a vehicle, and no longer drives, does that tenant still have to have an assigned parking spot if the property has assigned parking? Answer: HUD does not have established regulations specific to parking. However, you must ensure consistency and outline the parking rules within your House Rules. (4350.3 Paragraph 6-5.B-1) One recommendation you might consider, for simplicity, is to assign parking spots to each unit […]
Read More....
---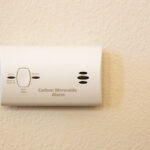 Earlier this year, we posted an announcement regarding HUD's new requirement for Owners to install carbon monoxide detectors in all assisted units by December 27, 2022. This week, leadership from HUD's Real Estate Assessment Center (REAC) clarified that this new requirement does not apply to properties that have no gas-related building systems.  In other words, if all components of the property are run exclusively by electric power, carbon monoxide detectors are not required.  Owners must carefully evaluate all components of building […]
Read More....
---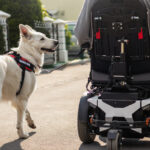 Question: Is there a limit on the number of Service/Companion animals if the tenant has all the proper documentation? The property rules are 1 animal. Answer: No. The 4350.3 Handbook does not specify a limit to the number of assistive animals a disabled individual may request. They may have multiple assistive animals that perform different tasks. That does not mean that you, as the owner, cannot limit the number of household pets at a property. Just be very aware of […]
Read More....
---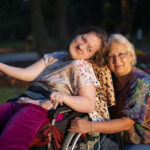 Question: Can an existing 65-year-old single resident (Joe) request to have their disabled adult child (Kim) move into the property? Can Joe also request to be reclassified as the live in aide for Kim? Does the availability of different unit sizes play any role in answering this question? Answer: This is a 3-part question. We will answer each part separately. (4350.3 Paragraph 7-4.D and 7-4.E) 1. Whether or not an adult child is permitted to move into an elderly parent's […]
Read More....
---
Are you a new HUD multifamily manager OR a seasoned manager looking to build upon your occupancy skill set? Have you recently undergone a RAD PBRA conversion? If so, this is your class! During this LIVE and IN-PERSON two-day workshop we will cover the following topics: How compliant is my interview process? Are my forms effective in capturing necessary information? Is my interview process organized and efficient to result in timely certifications? Am I identifying and verifying income, assets, and […]
Read More....
---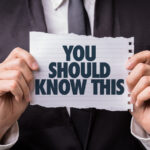 On June 26, 2022, HUD published a new Final Rule on Streamlining Management and Occupancy Reviews (MORs) for Section 8 Housing Assistance Programs. This is the long-awaited rule that allows for risk-based scheduling of Management and Occupancy Reviews. Having reviewed this Rule and subsequently requested clarification from HUD on some elements, this is what we know. This information will help you decipher if and how this rule impacts your portfolio of properties subsequent MOR scheduling. Properties Impacted by this Rule: […]
Read More....
---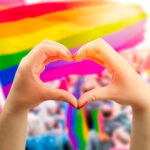 In honor of Pride Month, DeSilva Housing Group would like to remind our property owners and managers of the HUD Equal Access Rule ("EA Rule" or "EAR"). The HUD Equal Access Rule was enacted to protect the right to HUD housing programs for members of all categories of sexual orientation, gender identity, or marital status, actual or perceived. All housing providers that receive HUD funding or provide housing covered by HUD insured-mortgages, or lenders who process HUD loans must comply […]
Read More....
---