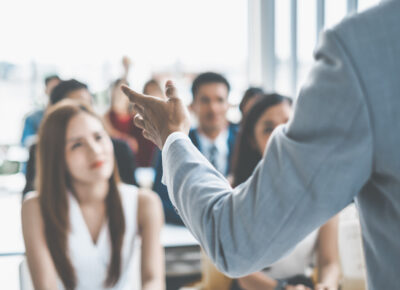 Staying abreast of HUD's frequent regulatory changes and new rules is an absolute must for a property's ongoing compliance, yet very hard for housing professionals to prioritize and accomplish in their fast-paced work environment.
Owners that provide ongoing training to their staff have better staff retention, more efficient leasing operations, and in turn, more financial viability than those that don't prioritize this element of the job. However, the ability for a trainer to interpret and articulate a new regulatory requirement to a diverse audience of property managers, with varied levels of experience and learning styles, is not a skill shared by all trainers.
Compliance training offered via customized webinar or live delivery options is our passion. It is the foundational service that has established our staff's reputation in this industry as subject matter experts, and as incredibly effective communicators and trainers.
Our two-hour focused topic sessions are interactive and engaging. This approach translates into a positive and productive experience for the participants, and they leave feeling empowered, capable, and eager to apply learned concepts at their properties.
Through our consulting efforts, we work in the trenches with our clients, and understand first hand the difference between reading and understanding a housing regulation and actually implementing it correctly at your property.
Each session is categorized as New Manager, Intermediate, or Advanced. The variety of classes (some of which are offered as progressive series) are well-suited for those new to the industry, looking to establish fundamental skills, as well as those looking for intermediate and advanced level topic discussions.
In the event that there are less than 10 registrations for a given webinar, we reserve the right to automatically move those paid registrations to the next available offering. If this occurs, registrants will be notified via email of the new scheduled date.
Live Training Schedule
All times are in CST.