Blog
---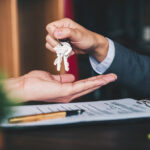 Buzz about the HOTMA Final Rule has dominated the affordable housing industry this year. Questions from property owners abound: When will it officially roll out? How will it impact tenants? When do property leasing staff really need to be trained? HOTMA introduces the most significant set of changes to occupancy requirements that the industry has seen in over a decade, so it makes sense that there is confusion and trepidation. However, it's important to recognize that HOTMA does bring several […]
Read More....
---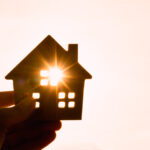 Ready or not, HOTMA is coming…and you should be ready for HOTMA's Impact on HUD's multifamily housing industry. HOTMA (Housing Opportunity Through Modernization Act) introduces the most significant and comprehensive changes that HUD's occupancy requirements for the HUD Multifamily Housing industry have seen in the last ten years. Whether you have five or 500 HUD units at your site, you'll need to correctly incorporate HOTMA requirements. While identifying and learning how to implement these changes can be scary, in the […]
Read More....
---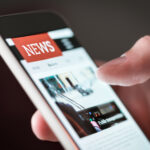 HUD released the official 2023 HUD median family income limits this week, which you can view here. How do median family income limits impact property owners? There are two key things to note: Owners of properties participating in HUD's Multifamily Housing Programs must utilize these limits when processing Move-Ins and Initial Certifications HUD Form 50059s effective May 15, 2023 or later. Owners must verify the appropriate income limits are loaded into their compliance software. These income limits for HUD programs […]
Read More....
---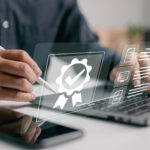 TRACS User Re-Certification is Due Friday March 10th 2023. Individuals with access to TRACS in HUD's Secure Systems are assigned access as either a TRACS Coordinator or a TRACS User. Each year, those that are TRACS Coordinators are responsible for recertifying their assigned TRACS Users. The purpose of the annual user recertification is to ensure those individuals with access actually need access to this sensitive information in order to complete their job duties. This annual recertification task is different from […]
Read More....
---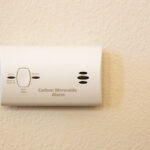 Earlier this year, we posted an announcement regarding HUD's new requirement for Owners to install carbon monoxide detectors in all assisted units by December 27, 2022. This week, leadership from HUD's Real Estate Assessment Center (REAC) clarified that this new requirement does not apply to properties that have no gas-related building systems.  In other words, if all components of the property are run exclusively by electric power, carbon monoxide detectors are not required.  Owners must carefully evaluate all components of building […]
Read More....
---
Are you a new HUD multifamily manager OR a seasoned manager looking to build upon your occupancy skill set? Have you recently undergone a RAD PBRA conversion? If so, this is your class! During this LIVE and IN-PERSON two-day workshop we will cover the following topics: How compliant is my interview process? Are my forms effective in capturing necessary information? Is my interview process organized and efficient to result in timely certifications? Am I identifying and verifying income, assets, and […]
Read More....
---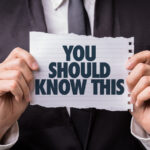 On June 26, 2022, HUD published a new Final Rule on Streamlining Management and Occupancy Reviews (MORs) for Section 8 Housing Assistance Programs. This is the long-awaited rule that allows for risk-based scheduling of Management and Occupancy Reviews. Having reviewed this Rule and subsequently requested clarification from HUD on some elements, this is what we know. This information will help you decipher if and how this rule impacts your portfolio of properties subsequent MOR scheduling. Properties Impacted by this Rule: […]
Read More....
---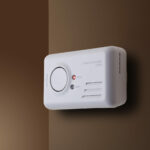 If you are a property owner, of course you understand the regulations that are in place to keep residents and tenants in public and multifamily housing programs safe. As of 2022, there is a new HUD carbon monoxide alarm requirement, with the intent of protecting residents from carbon monoxide poisoning. Carbon monoxide in homes could be caused by any number of fuel burning appliances, including gas stoves and gas heaters. A carbon monoxide leak combined with a lack of fresh […]
Read More....
---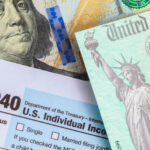 Did you know that HUD residents have access to free help with their tax returns? Filing income tax returns can be time consuming and stressful for anyone – including the residents we serve. HUD is urging owners/agents in the Multifamily Housing Programs to inform their residents about a free online tax tool, GetYourRefund.org. Not only can the IRS-certified volunteers assist with preparing and filing 2021 taxes and future years, but they can also assist with state and federal taxes for […]
Read More....
---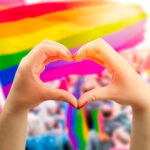 In honor of Pride Month, DeSilva Housing Group would like to remind our property owners and managers of the HUD Equal Access Rule ("EA Rule" or "EAR"). The HUD Equal Access Rule was enacted to protect the right to HUD housing programs for members of all categories of sexual orientation, gender identity, or marital status, actual or perceived. All housing providers that receive HUD funding or provide housing covered by HUD insured-mortgages, or lenders who process HUD loans must comply […]
Read More....
---