Jenny DeSilva, President and CEO
Jenny DeSilva is the President and CEO of DeSilva Housing Group and has nearly 25 years of experience in affordable housing and is a recognized industry compliance expert, with extensive consulting and training knowledge in HUD's Multifamily Housing programs. After earning her Bachelor's Degree from the University of Texas at Austin, Ms. DeSilva began her career in the affordable housing industry as a Director for Southwest Housing Compliance Corporation, HUD's Project-Based Section 8 Contract Administrator for Texas and Arkansas.
Over the course of 14 years, she held two directorships overseeing staff that processed monthly HAP Requests totaling over $400 million in yearly subsidies for multifamily owners as well as staff the that conducted 900+ Management and Occupancy Reviews at HUD communities on an annual basis.
After 14 years of Contract Administration, Ms. DeSilva utilized her experience and perspective to develop her new role in the industry as an approachable consultant and passionate trainer for housing professionals. She served as the Director of Training for PMCS, Inc, a Syracuse-based training and consulting agency, before returning to her home state of Texas to serve as the Director of Blueprint Housing Solutions, a consulting and training subsidiary of the Housing Authority of the City of Austin.
When not training, Ms. DeSilva provides quality assurance and technical expertise to vendors offering TRACS compliance software. She is an active member of multiple HUD Working Groups charged with developing new TRACS industry specifications, and in shaping MOR audit procedures that foster consistency amongst various oversight agencies.
She currently serves as a HUD technical assistance subcontractor. This role includes providing nationwide TRACS and Secure Systems technical assistance to owners completing Rental Assistance Demonstration (RAD) PBRA conversions, as well to participating state level grantees and participating owners of HUD's PRA 811 Program.
Jenny DeSilva is a Certified Occupancy Specialist, Tax Credit Specialist and Certified Housing Manager.
In her free time, Ms. DeSilva enjoys gardening, cooking, and watching her two teenage children participate in sports. She is also the happy dog owner, of a "slightly spoiled" teacup Yorkie.
---
Lauren Monaco, SVP of Client Engagements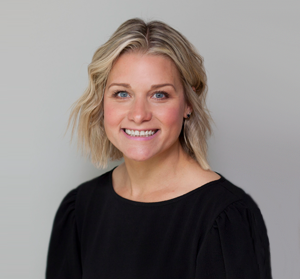 Lauren Monaco is an 11-year veteran of the affordable housing industry. Before joining the DeSilva Housing Group team, she oversaw the leasing and recertification duties at a 288-unit affordable senior housing high-rise in downtown Philadelphia, PA.
Lauren holds an undergraduate degree in Psychology from Rutgers University and a Master's Degree in Education from Wilmington University. She is a certified Fair Housing Specialist, a Certified Professional of Occupancy, and a Certified Management and Occupancy Review Specialist.
Her vast experience in the affordable housing arena and familiarity with a variety of TRACS software platforms, affords her the unique opportunity to identify client needs and effectively present them with services to improve their efficiency, compliance and overall leasing operations.
In her free time, Lauren enjoys gardening and spending time with her two young children and husband. She loves to refurbish furniture pieces and renovate areas of her home.
---
Amanda Piper, VP of Communications & Marketing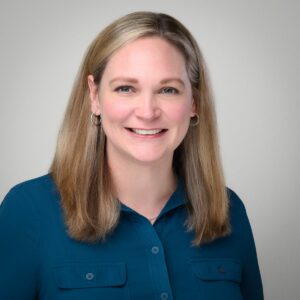 Amanda Piper has nearly 15 years of experience in the communications industry. Prior to joining DeSilva Housing Group, she worked at Edelman, a global communications firm, helping brands promote and evolve their businesses. She has worked on behalf of companies such as Nestle, Shell, WD-40, and more.
At DeSilva Housing Group, Amanda's mission is to make it as easy as possible for clients to receive and understand critical information about the affordable housing industry. Her expertise includes content development and editing, creating Affirmative Fair Housing marketing plans, managing social media, website, and newsletter updates, and more.
Amanda has a bachelor's degree in communications from the University of San Diego. In her free time, she enjoys trying new restaurants, seeing live music, and spending time with her husband and baby boy.